Do you have a plan for your family's future?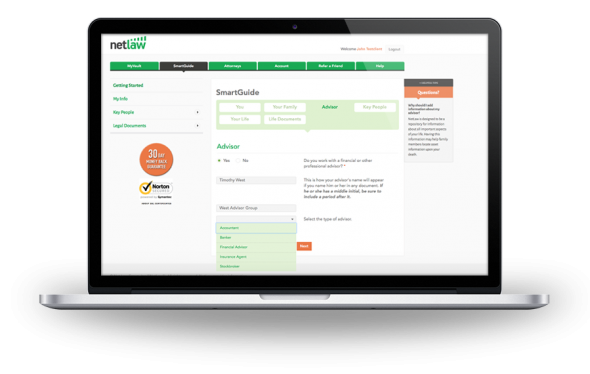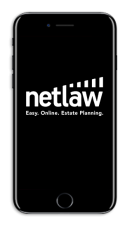 NetLaw provides the best online estate planning document solution available. NetLaw's streamlined, award-winning process establishes estate plans in just a snap. The solution creates valid documents for all states and a network of highly qualified attorneys across the nation.

Over 60% of Americans do not have a Will, and close to 90% do not have an up-to-date, comprehensive estate plan. Important decisions relating to how assets are distributed,
guardianship for minor children, and making important health care decisions in the event that you cannot could be decided by a judge without an estate plan. Estate Planning is such a key component of one's overall financial plan and now there is a product that can help you get your affairs in order.
Getting your Estate Planning done is a snap with our SmartGuide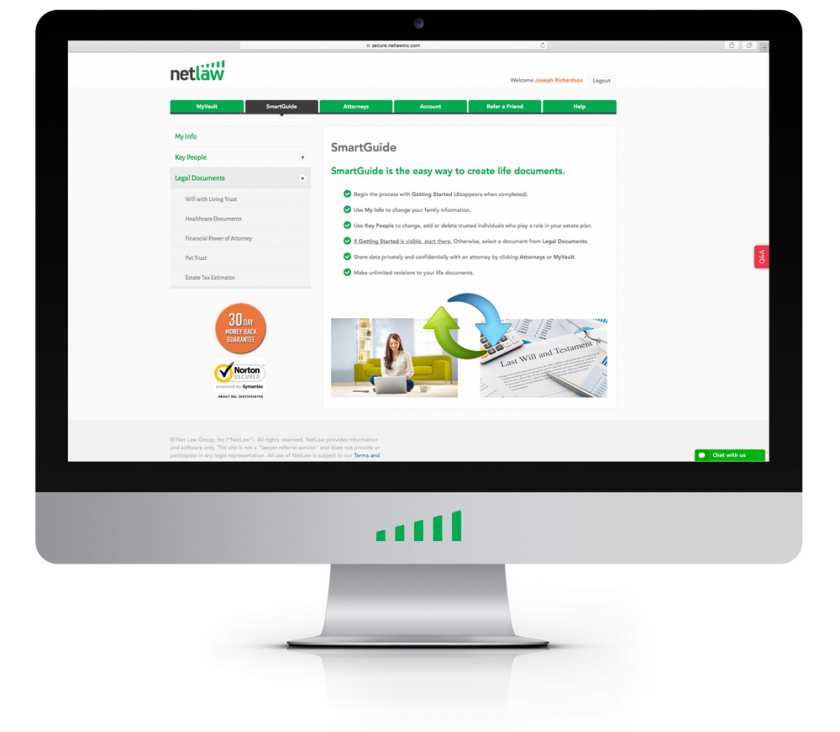 Most people get their estate planning done in an hour. Fast, right?

Input your information into our easy to follow forms

Done! You're ready to execute your documents

Follow the SmartGuide process

NetLaw will help!
Call them at 1-888-604-4789
2017 Copyright © Net Law Group, Inc.


Net Law Group, Inc. (NetLaw) is not a law firm and does not provide legal advice or legal services. The service is not a lawyer referral service. You acknowledge that you are using the service for the self-preparation of legal documents and that neither NetLaw nor your financial advisor is providing any legal advice or legal representation to you. You further acknowledge that decisions made with regard to the development of your legal documents are made by you and without the advice or guidance of NetLaw or your financial advisor.